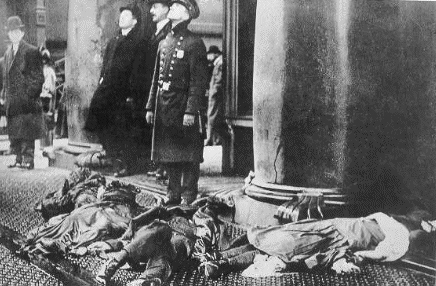 The new political climate and the new White House are showing every intention of fighting the worker protections that have been won by the labor movement over the last 140+ years. Workers have not been taking these threats lightly, and have been taking to the streets in the name of protecting the needs and the rights of all working people.
Sound familiar? It's because worker protections are something we must fight to maintain and expand. We know that the victories of working people have been hard-fought, but we also know that we can win if we stand together.
On Friday, March 24th, we will gather to remember the 146 lives lost 106 years ago. We will gather together to recommit to the fight to protect all workers, because we are activists, and activists stand up for each other. Whether your workplace is a garment factory, a non-union construction site, a nail salon, a classroom or anywhere in between, let us remember the lessons of the Triangle Shirtwaist Factory fire. Worker protection cannot be passive. Worker protection takes action, and we must stand together as a movement that relies on determination, solidarity, and hope for a better future.
Each year, we gather to remember the 146 workers who lost their lives in the tragic blaze, and to recommit to fighting for workers' rights. This year's program will also highlight two industries where worker abuses are rampant: Farm work and construction.