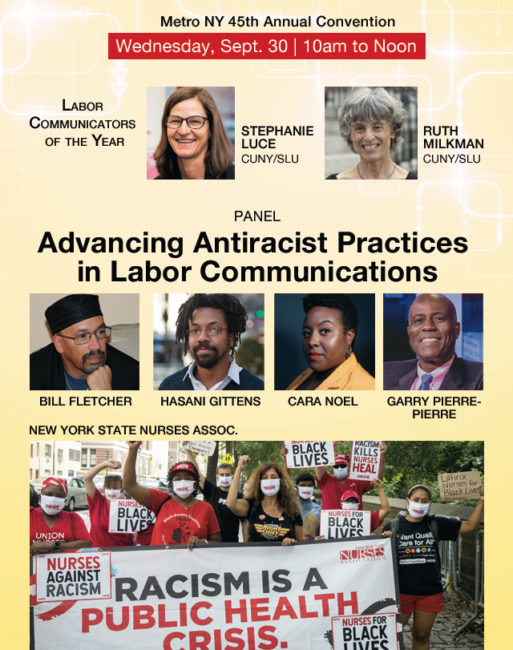 Metro NY 45th Annual Convention
Sept. 30, 10am-noon
Join us as we honor Stephanie Luce and Ruth Milkman from CUNY/SLU. Academics making a difference for workers, women, immigrants and their communities.

Followed by a panel discussion on Advancing Antiracist Practices in Labor Communications.
Panelists: Bill Fletcher Jr, activist and author. Hasani Gittens, Deputy Editor for THE CITY. Cara D. Noel, Communications Director at 1199SEIU United Workers. Rep from the New York State Nurses Association. Moderator: Garry Pierre-Pierre, Pulitzer-prize winning journalist.
REGISTRATION REQUIRED: https://bit.ly/33qjSmM